If you're looking for your next amigurumi idea, a crochet hippopotamus is the perfect project for you. Everyone loves stuffed animals, whether you're giving them as a gift, or keeping it to add to your own collection. 
Here we will round up some of the best amigurumi hippo patterns around so that you can make the perfect stuffed hippo as your next crochet project.
These patterns are fun to make and the end result is a cute toy that you can keep forever.
BrightBeeCraft is reader-supported. When you purchase through links on our site, we may earn commissions. 
Crochet Amigurumi Hippo Patterns
This is one of the most adorable crochet hippopotamus patterns that we have found. We love the design of the head to the cute bow makes this an enjoyable project that can be made in just a couple of hours.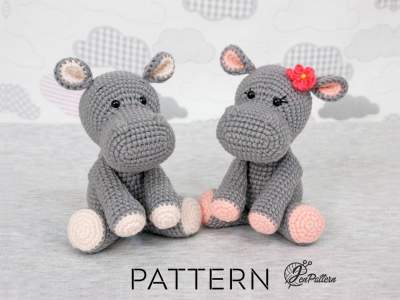 An excellent pattern. This one creates a crochet hippo that is approximately 6.9″ tall. DK yarn is recommended on this one.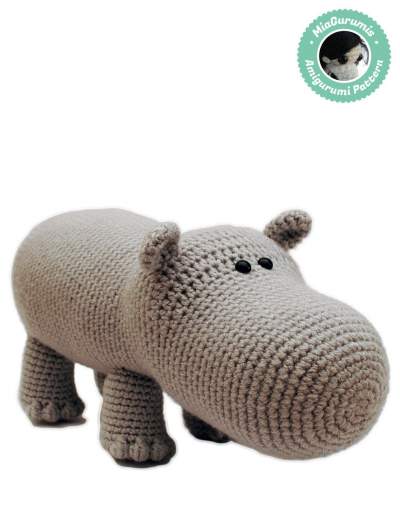 If you want to create a more realistic looking hippo, this pattern is excellent. The end result is about 11.5″ long and 5.5″ tall making it a perfect home made stuffed animal gift for a child.
This pattern makes an adorable hippo that is great to give to young girls. When completed it will measure about 13.7 inches tall, making it a rather large plushie.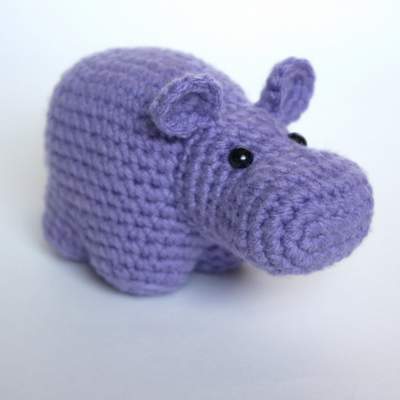 If you're just looking to get started with amigurumi and don't want something too challenging, this mini hippo is a great pattern to get started with. If you're a beginner at crochet you should be able to handle this.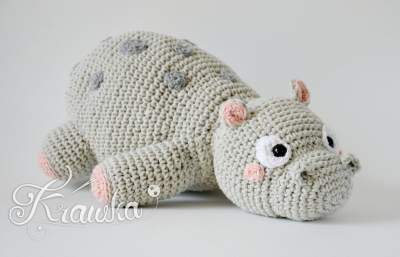 This is a unique pattern if you want to create something a little bit different than your average toy animal. We really like this one! It looks great when completed.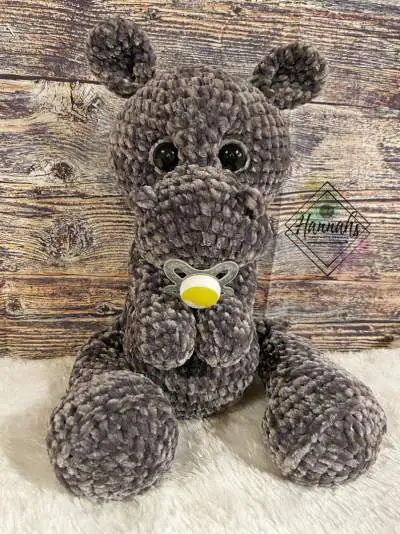 This cuddly creature is an absolute joy to make. It might be somewhat challenging for beginners but if you're at an intermediate level, give it a shot, because the final creation is worth it.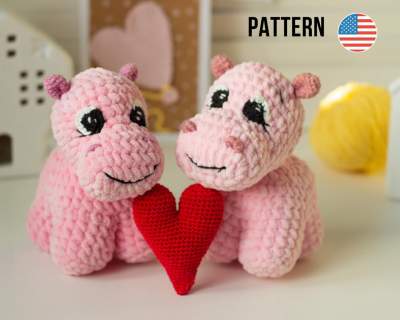 This cute pattern creates two little hippos joined together by a heart. This is perfect for making a decorative piece to add to your animal collection.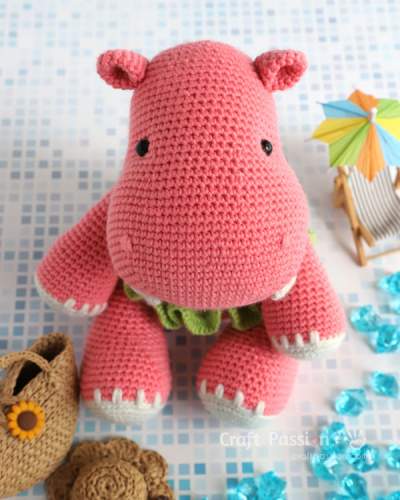 If you're looking for a free fcrochet hippo pattern, this hippo in bikini is a great choice. The instructions are easy to follow and the hippo looks great.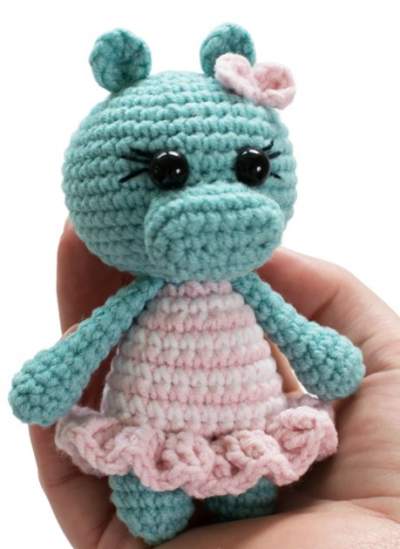 Another free amigurumi hippo pattern, this one is from one of our favorite amigurumi sites: Amigurumi Today!. Check out their large library of other pattern ideas if you're looking for more inspiration.
Closing Thoughts
That completes our list of some of the best hippo patterns around to get you started with. There are a lot of great crochet artists out there making some adorable designs. If you're new at crocheting or amigurumi, try to stick with an easier pattern and work your way up to something more challenging.
Also, make sure to pay close attention to the kind of yarn that the pattern says you need. It will be easier to follow if you use the same yarn weight as the pattern indicates.
If you need to pick up safety eyes or any other items to add the final touches to your project you can pick them up on Amazon, Etsy, or your local craft shop.
Related Posts:
Best Amigurumi Yarn