Crochet peacocks make for great amigurumi projects. The vibrant colors of the tail feathers on these animals make a gorgeous project when it's completed.
If you're wondering how to make one of these cute projects, here we will list some of the best free crochet peacock amigurumi patterns for you to get started and add to your animal collection.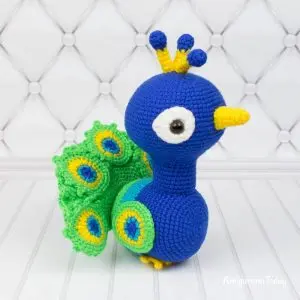 This is one of the cutest free peacock patterns you will find. Learn how to make it at Amigurumi Today.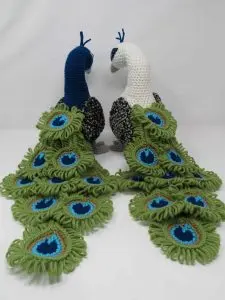 If you're looking for a more realistic peacock design and don't want to make a cartoon looking one, you can find this free pattern at one of my favorite crochet sites: hookedbykati.com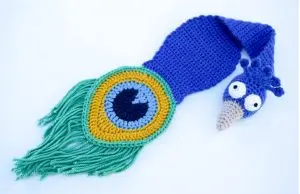 Okay so this one isn't necessarily free, but it's a cute bookmark peacock pattern that is great for beginners to get their feet wet with amigurumi. The pattern is from Supergurumi and is great for crochet lovers that also like to read.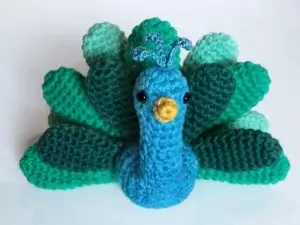 Make this cute peacock by downloading this pattern at ravelry.com 
This pattern isn't in English, but it's so adorable we had to add it to the list. You can try to follow along with the video or check it out on their website.
That completes the list of patterns. Some of these designs may be more challenging than others, so pay attention to the difficulty. Don't be too discouraged if they prove tougher than expected. If you're unsure of what yarn to use for the project, check out our guide on the best yarn for amigurumi.