An adorable stuffed pony is the perfect idea for your next crochet project. They make awesome gifts, and they are absolutely fun to make.
Here we will take a look at 12 of the best crochet horse amigurumi patterns so that you can find inspiration for your next project. We will cover free patterns and include paid options if you want to support a few artists.
Paid Amigurumi Horse Patterns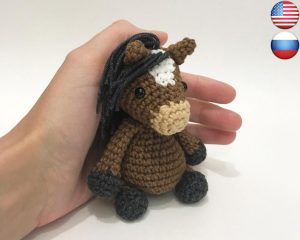 If you're looking for an adorable tiny project to get started with amigurumi, this cute horse pattern is perfect. The pattern creates a horse that is about 4.3″ tall and will fit in the palm of your hand. This one is great for beginners
If you want to try creating a more realistic looking crochet horse, this one is a great option. If you're a beginner you may find this one a little difficult, but the resulting piece may just be worth the challenge.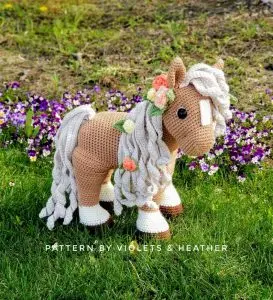 This adorable horse is one of the cutest patterns you will find. It's made from 8 colors of medium weight yarn. This one is pretty easy to follow. The artist also has other great horse patterns that you should definitely check out if you like this.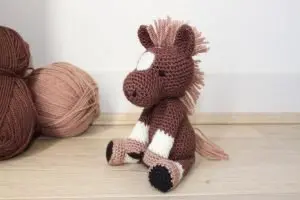 This pdf download results in a very satisfying project. We love the beautiful brown design, but you can choose whichever colors you want. This one is fun to make and the directions are great.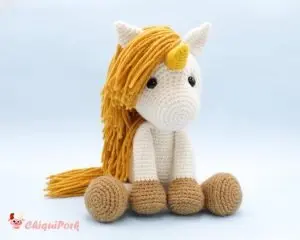 This is a fantastic unicorn pattern that is very easy to follow and makes an excellent plushie toy. The cute hair and horn on top make this one such a joy to make.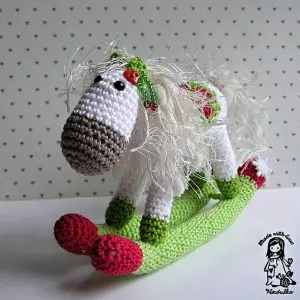 If you want to create something a little different, this rocking horse pattern is a unique idea. The instructions are pretty clear and it's fun to make. It's definitely not your average crochet horse—that's for sure!
Free Crochet Horse Patterns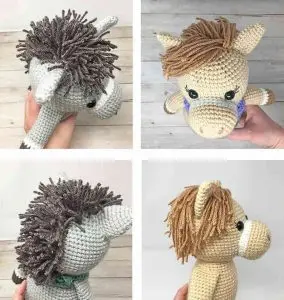 If you want to make a rather large crochet horse stuffed animal, this awesome pattern is made by Stephanie over at GraceandYarn.com. You can find the full instructions available for free over on here site.
This is another great free pattern to follow. The final toy is about 14″ tall. It's not too difficult to make and we really love the way it turns out.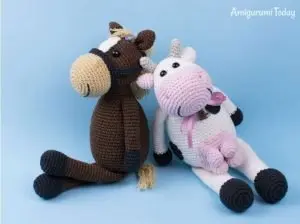 This one is available from the folks over at Amigurumi Today. You have to sign up for a free membership to get access to the pattern, but once you do you'll find endless crochet animal ideas for your next projects.
This pattern results in a horse that measures about 6.7″. The instructions are very clear and it's pretty easy for beginners.
You can find the instructions for this cute standing horse over at craftpassion.com. This one is pretty similar to some of the other ones we have listed, but it's still a great option nonetheless!
11. Adorable Mini Pony
This tutorial is pretty easy for beginners and you get a cute tiny horse that you can keep or give as a gift. We think some of the other patterns on the list are a little cuter than this one, but this one is very easy to make!
12. Cute Horse Toy
The last spot on our list is this small crochet horse pattern that you can follow along with by watching the video. This one is definitely something you will want to add to your amigurumi horse collection!
Closing Thoughts
There are a ton of different options out there for horse patterns. You can make a hyper-realistic one or a cute and cuddly cartoon one, the choice is up to you. Just pay attention to the reviews on the difficulty of the pattern, especially if you are new to amigurumi. Some of these can be challenging, but it's worth the reward if you can handle it!
Related Posts:
Best Amigurumi Yarn