If you're trying to knit or crochet your very first baby blanket you may find yourself wondering what size to make it.
There are a ton of different kinds of baby blankets, so it's understandable that it can be confusing trying to decide which one to make.
In this guide, we will take a look at all of the different standard kinds of baby blankets and give their standard dimensions in both inches and centimeters.
I will also talk about what each kind of blanket is used for.
By the end of reading this, you should have a good idea of the size of the blanket that you want to make.
Then after you choose the best baby blanket yarn, you can finally get started.
How Big Should a Baby Blanket Be?
You are probably wondering what the standard size is for a baby blanket. The average baby blanket dimensions are right around 25 x 32 inches. But this depends on the kind of blanket.
The truth is that there are many different kinds of blankets, and each kind serves a different purpose.
The size of the blanket will often depend on what the blanket will be used for.
Baby blankets can be used to:
Provide warmth
Provide comfort
Help a baby sleep
Protect a baby from dirty surfaces
Swaddle a baby
Catch spit or drool
Decorate a room or crib
So before you start making your blanket, you may want to get an idea of what you want it to be used for. This will help you select the appropriate size based on how it will be used.
Below we will cover the common types of baby blankets and their sizes from the smallest to largest
Baby Blanket Dimensions
Lovey Blanket
Some consider a lovey and security blanket to be the same thing, but others will say they are different.
Lovies are also made to provide security and comfort to a baby. These are pretty similar in size to a security blanket, just a little bit smaller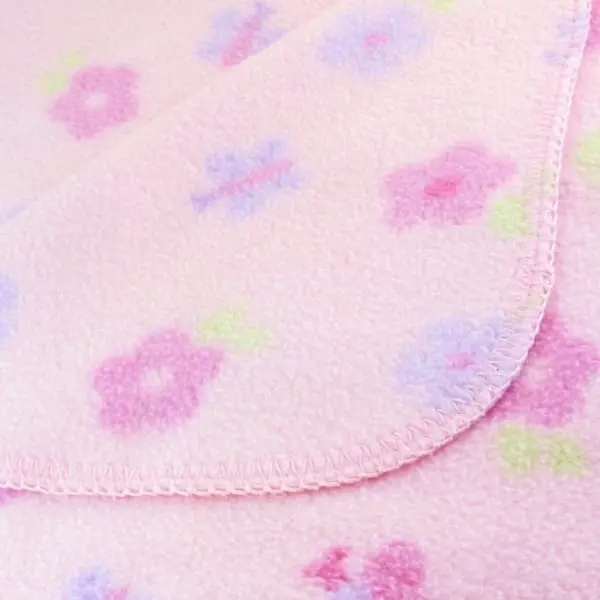 Lovey Blanket Size in Inches / Centimeters:
13″ x 13″ / 33 cm x 33 cm
Lovies can vary in size but are usually around 12″ to 14″.
Security Blanket
A security blanket is generally made to give babies comfort. These blankets are generally very soft and cuddly, and they give a sense of familiarity to babies to help them feel safe and relaxed.
This is one of the most popular kinds of blankets to knit or crochet.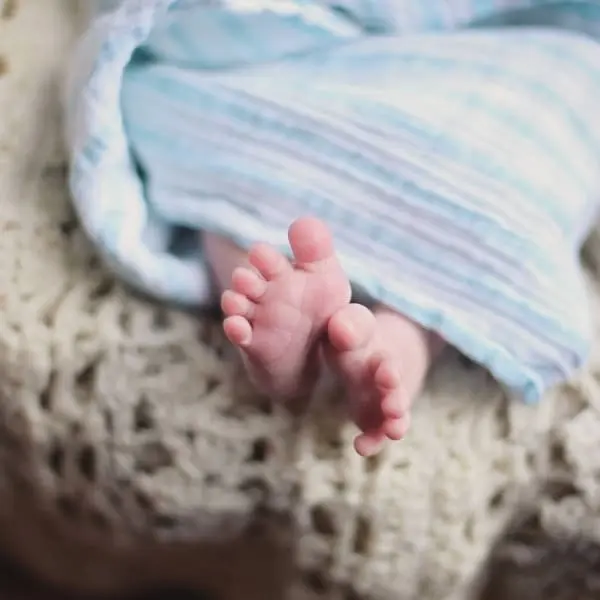 Security Blanket Size in Inches / Centimeters:
15″ x 15″ / 38 cm x 38 cm
Most security blankets are between 14 and 17 inches with the average size being right around 15″.
Preemie Blanket Blanket
Preemie blankets are made for babies that are born prematurely (also called "preemies").
These babies are often very tiny and so the blanket size has to be small too.
There is a great need for donated preemie blankets in Neonatal Intensive Care Units (NICU's).
This can make for an incredibly rewarding project to help a small child with your handmade blanket.
It's important to note that preemie blankets should only be made from approved yarn that is safe for preemies.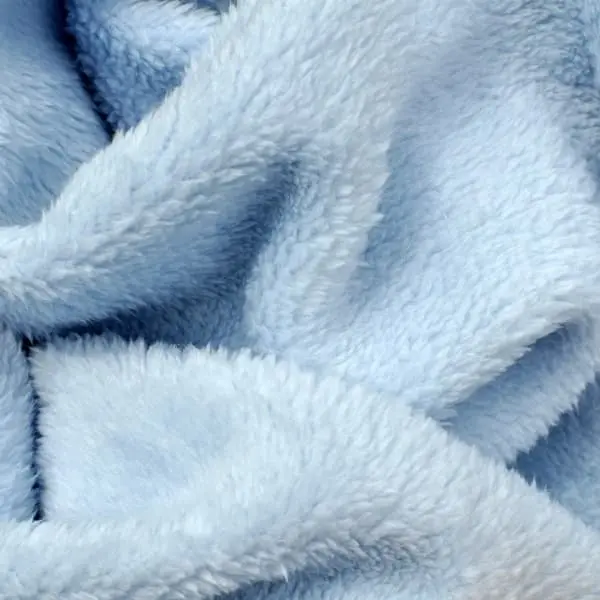 Preemie Blanket Size in Inches / Centimeters:
18″ x 24″ / 45 cm x 61 cm
These can sometimes be made a little larger up to 36″ but usually right around the 18 to 24-inch range is ideal.
Consider making one and donating it for a great cause if you're looking for a new project!
Bassinet Blanket
A bassinet blanket is a blanket that is for a cradle bed which is used to rock a baby.
These used to very common, whoever they are becoming less popular these days. Bassinet blankets tend to be roughly the same size as crib blankets.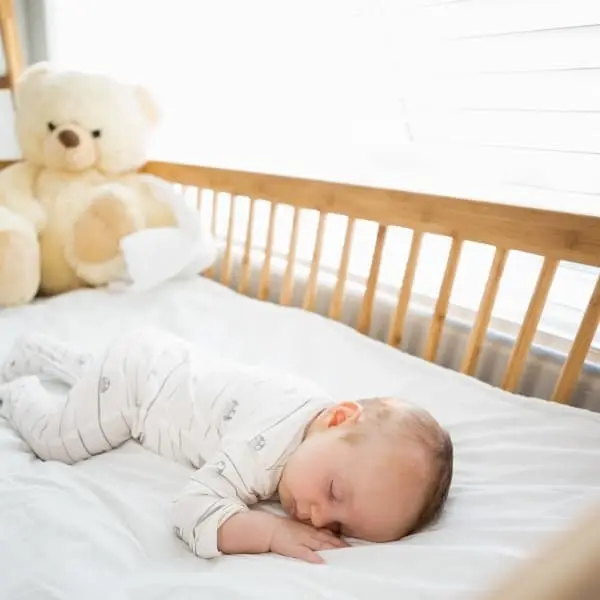 Bassinet Blanket Size in Inches / Centimeters:
22″ x 25″ / 56 cm x 64 cm
Car Seat Blanket
Car seat blankets are pretty smaller and are usually made to cover a baby while in their car seat.
It should be just big enough to cover a baby and the car seat.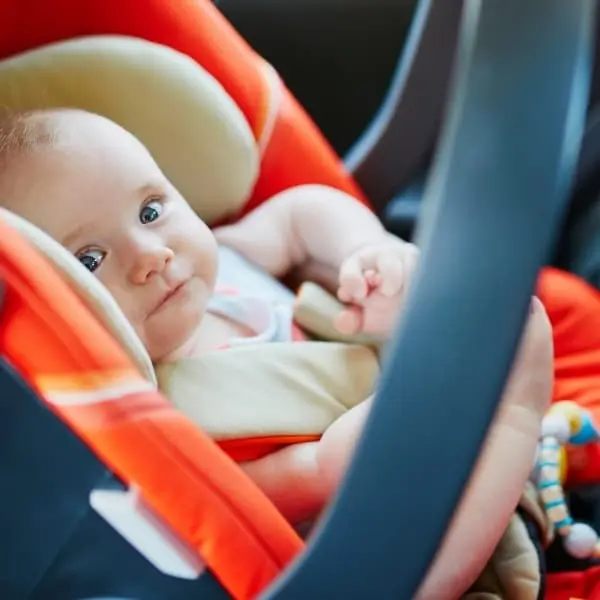 Car Seat Blanket Size in Inches / Centimeters:
30″ x 17″ / 76 cm x 43 cm
These are also commonly made around 20 to 25″, so they do vary pretty greatly depending on how big you want to make it.
Stroller Blanket
Stroller blankets are another of the most popular blanket types for knitting and crochet projects.
These versatile blankets are primarily used in strollers but can be used for many other uses as well.
They can make a child more comfortable and protected from the elements when outside.
Whether protecting them from a cold day or shielding them from the sun, these blankets are must-haves for every parent taking their baby outside.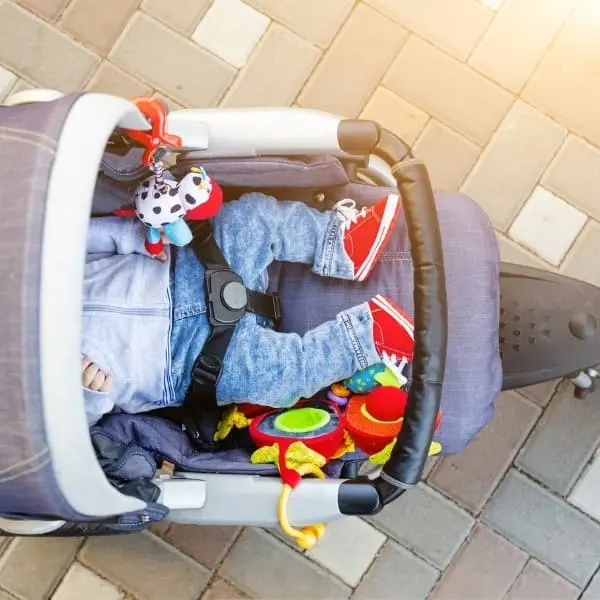 Stroller Blanket Size in Inches / Centimeters:
22″ x 30″ / 55 cm x 76 cm
The size and weight of your stroller blanket can depend on the climate and weather of the area you are in.
If it's primarily a hot place you may want a more lightweight and smaller blanket. If it's chilly something a little bit heavier might be ideal. The sizes tend to vary pretty greatly.
Receiving Blanket
Receiving blankets are another one of the most popular blankets for blankets. They are usually made to be very thin and lightweight.
They are also typically made from soft yarn. These versatile blankets can be used for just about anything.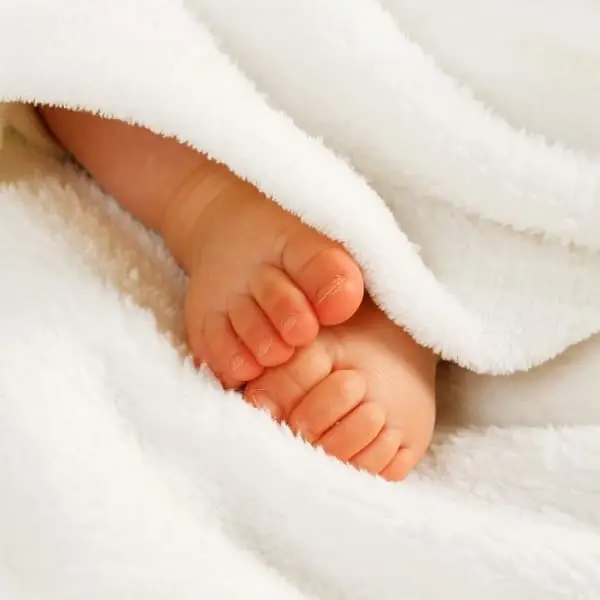 Receiving Blanket Size in Inches / Centimeters:
36″ x 36″ / 91 cm x 91 cm
Security blankets actually vary in size pretty greatly from blanket to blanket. They can be as small as 18″ to about 36″.
If you're making a smaller blanket, it may be outgrown pretty quickly, but that can always be a good reason to start another project and make a larger one!
Coverlet Blanket
A coverlet is basically a lightweight quilt or comforter that is used to cover babies. They are not as heavy as a comforter used for an adult.
Usually, commercially made coverlets have specific guidelines on how big the baby should be before it uses one.
If you're making a coverlet you will want to make sure the baby is the appropriate size for your coverlet, because you shouldn't give one if the baby is still very small.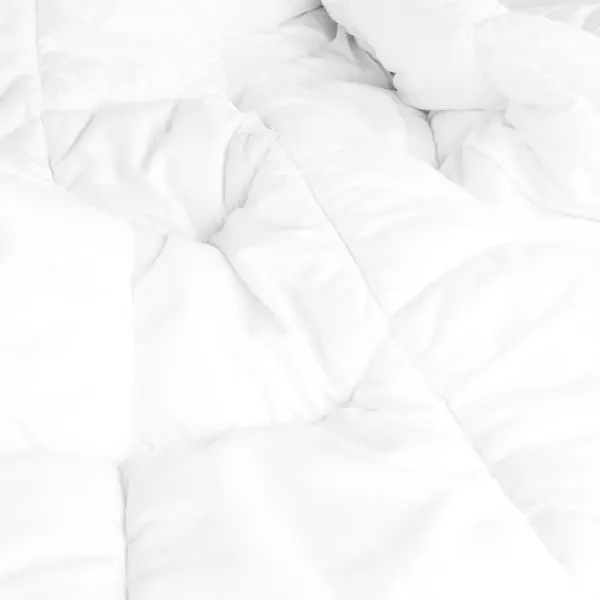 Coverlet Blanket Size in Inches / Centimeters:
36″ x 45″ / 91 cm x 114 cm
Swaddle Blanket
Swaddle blankets tend to be the largest and are mainly used for making a baby burrito. Jokes aside, these can help babies feel safe and secure while also preventing them from flailing their arms and legs around which might startle them.
Swaddling a baby is an ancient practice that continues today.
The blankets are made of something soft that is easy to wrap around the child.
Don't use anything too heavy because this will end up being too hot for a baby.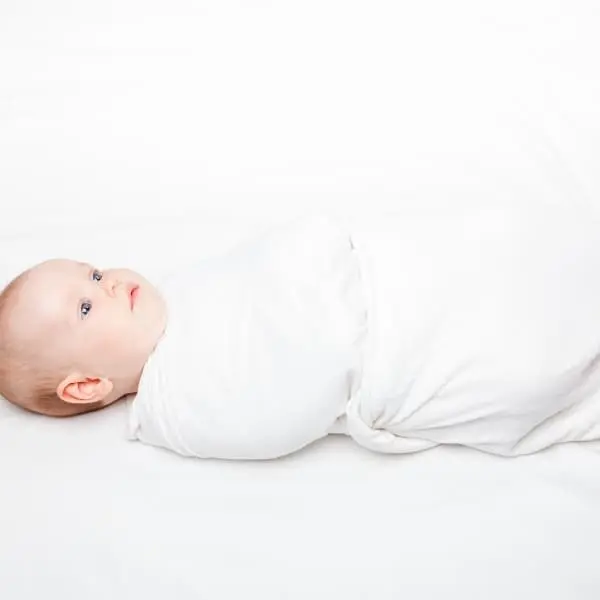 Swaddle Blanket Size in Inches / Centimeters:
48″ x 48″ / 122 cm x122 cm
These larger blankets average around 40 to 48 inches.
Baby Quilt
You may also be interested in knitting a baby quilt (also called a crib quilt).
It's very common to make these slightly larger than the crib mattress so that there is a little bit of overhang.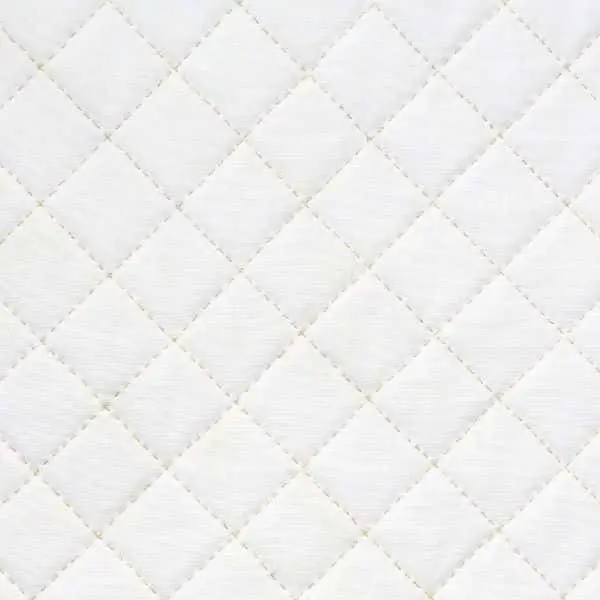 Baby Quilt Size in Inches / Centimeters:
36″ x 54″ / 91 cm x 137 cm
You adjust the size depending on if you want it to be a little bigger or smaller but the best size for a baby quilt is right around 40 x 60 inches.
Crib Blanket
Crib blankets, also known as toddler blankets, are made to cover a child in bed.
A crib blanket is usually made the appropriate size to fit the mattress inside the crib.
Since toddlers can range from 12 to 36 months of age, a 36-month-old will probably have a larger crib mattress than a 12-month-old. So you will need to make a larger blanket.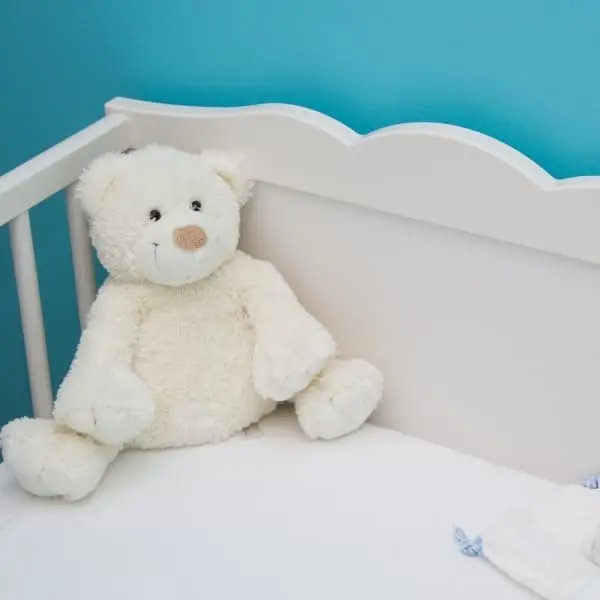 Crib Blanket Size in Inches / Centimeters:
40″ x 60″ / 101 cm x 152 cm
Again these can vary greatly in terms of size, but they are generally made to cover a toddler fully while in their crib.
These are not used for babies that are under 1 year of age.
Baby Blanket Size Chart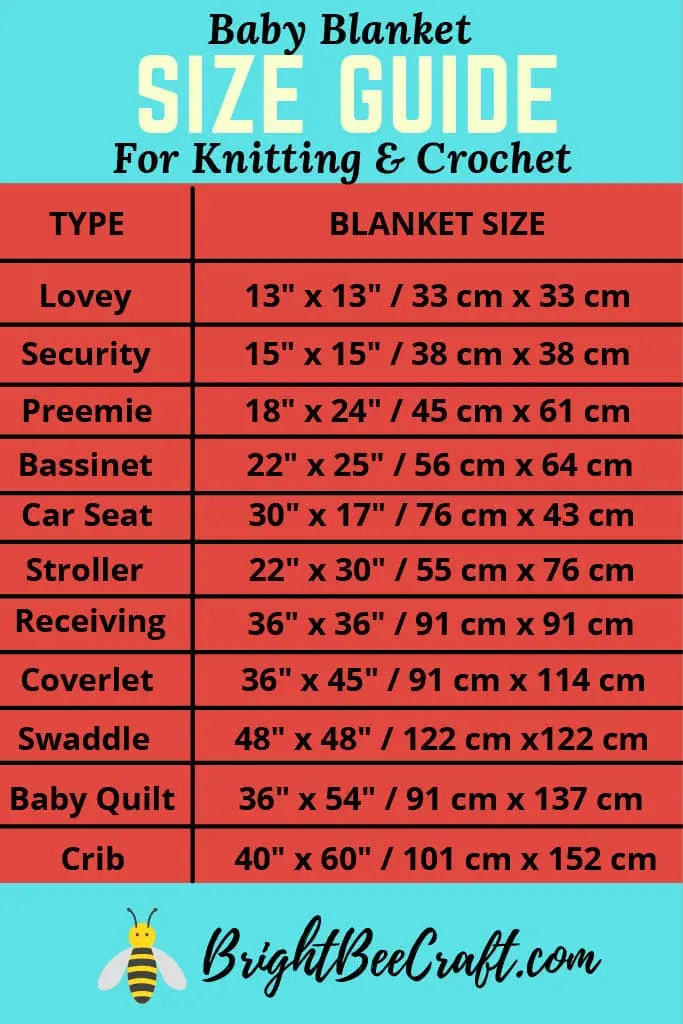 How Big Should I Make It?
Now that you have a better idea of the different kinds of blankets and their uses, hopefully, you can narrow it down and select the one you wish to make.
As you can tell there really is not a typical size, they tend to vary depending on the kind of blanket, while staying within a standard range.
Whether you're going to knit or crochet the blanket is up for you to choose, but in general, you will want to make the blanket:
Soft
Warm
Cuddly
Easy to wash
Good for a baby's skin
A color the parents will like
If you're looking for inspiration you can check out these free baby blanket patterns.
Commonly Asked Questions
How Long Will it Take to Make a Baby Blanket?
This depends on the kind of blanket you are making, the kind of yarn you are using, and how fast you can work.
Crocheting a baby blanket is typically faster for most people over knitting.
If you're making a small blanket with thick yarn, you should be able to get it done in a few hours if you work fast.
Larger blankets and blankets with thinner yarn can take up to 1-2 weeks.
You can find out more information on our guide that covers how long it will take to crochet a blanket. 
Should I Crochet or Knit a Baby Blanket?
Crocheting a baby blanket is much quicker than knitting so this is probably the best option if you want to get done fast.
It's also easier for beginners to crochet over knit. However, there is nothing wrong with knitting a blanket if you have enough time.
If you're comfortable with both and you find a pattern you like, don't be afraid to make it either way.
What is the Best Fabric for Baby Blankets?
Cotton, wool, cashmere, and acrylic great choices for baby blankets.
You can also find blended fibers and organic fibers that work well.
Try to pick something that is lightweight, soft, easy to wash, and will be comfortable for a baby's sensitive skin.
Closing Thoughts
Now that you've gone through this guide we hope you have finally figured out how big your baby blanket is supposed to be.
The best size depends on many factors.
First, figure out what kind of blanket you are making, and then follow the size guidelines and make something similar.
You can also browse patterns and find one you want to make.
If you're new to knitting or crochet just follow the pattern and your piece should turn out fine.