Looking for a fun wiccan pattern to follow for your next crochet project? Here we will take a look at some of the best wiccan patterns from around the web to give your ideas for your next craft piece.
BrightBeeCraft is reader-supported. When you purchase through links on our site, we may earn commissions. 
Wiccan Crochet Patterns

This wiccan/pagan goddess doll pattern is perfect for ceremonies. It can be used on altars or tabletops or great for decorative use. Use multiple colors like the photo above to create a unique handmade doll.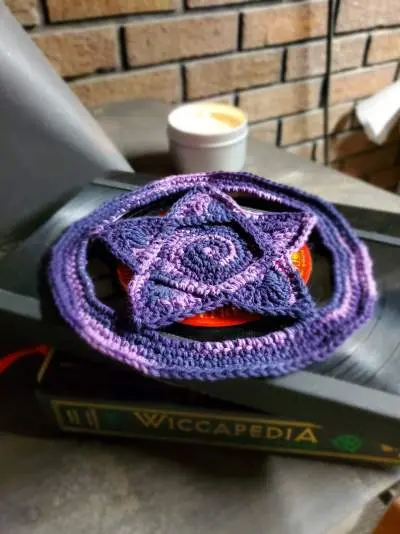 This Crochet pentagram is pretty easy to make and great for beginners just getting started with crochet. You should have it done in no time at all!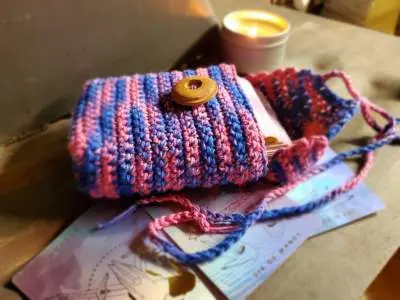 Carry around your tarot cards in this handmade crochet case. You can use it for any cards really. The final dimensions measure about 4.75″ x 2.75″. Let's be real, a handmade base is better than a store-bought any day! Try this for your next crochet project.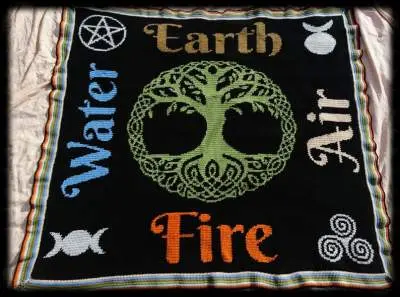 Try making this wiccan elements blanket. The final blanket will measure about 64″ x 64″ and contain a fire, water, earth, and air design.
Perfect for decorative use or to keep yourself warm on the couch. The pattern calls for DK Yarn.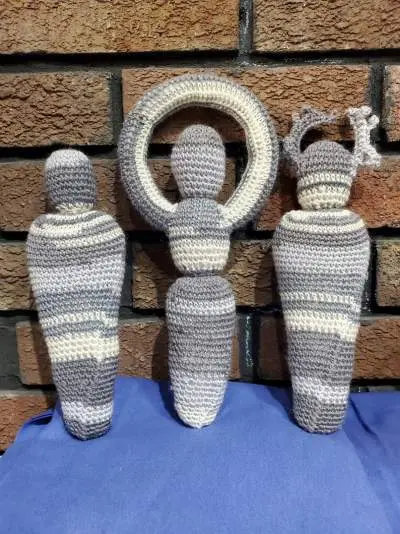 If you're looking for another doll pattern idea you can try out this option. You get a pattern for a goddess, consort, and horned god doll all in one download. Very easy to follow and fun to make!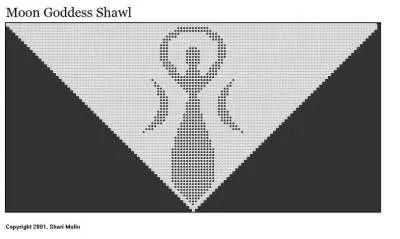 If you want to make a shawl, check out this moon goddess shawl pattern. The result is a large shawl, but you can make it smaller by adjusting and using a thinner yarn and hook.
That completes the list. There hopefully you found some inspiration here. Be sure to send us any patterns you think should be on the list!